NEW SHIPPING COSTS
Dear foreign cusomers,
DHL, the german shippingcompany, has changed shippingcosts to foreign countries from the 1.1.2019 on. So I have to change my shippingcosts for my foreign customers,too. Sorry about that!
SPIEL 2018 in Essen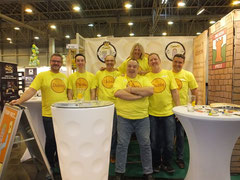 The whole team from PALATIA SPIELE says thank you for the fantastic resonance from customers all over the world!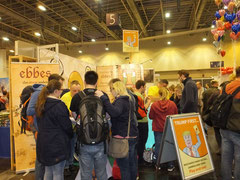 Our stall was busy all the days and the players liked my new game "Dubbe"!
It was also fantastic to see, how many "ebbes"-fans visited our stall.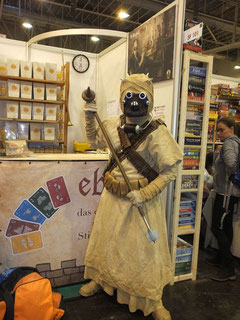 We didn't only sell games worldwide but even found interested players from all over the galaxy!
First Impresions from  SPIEL 2018
Wednesday, 24th Oktober 2018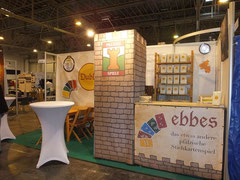 Everything is prepared and the customers are from tomorrow on welcome in our
stall  5-F103!
Looking forward to meeting you!
Tueday, 23rd Oktober 2018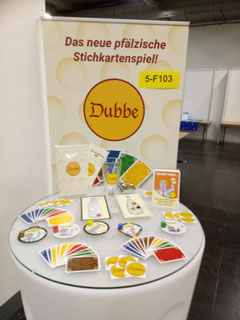 Presentation from PALATIA SPIELE at the press review on Wednesday!
PALATIA SPIELE in Essen on the SPIEL 2018
From the 25th to the 28th of October 2018 the worlds biggest fair for games take place in Essen. PALATIA SPIELE will present the new cardgame "Dubbe".

Visit our stall!

Hall 5, Stall 5-F103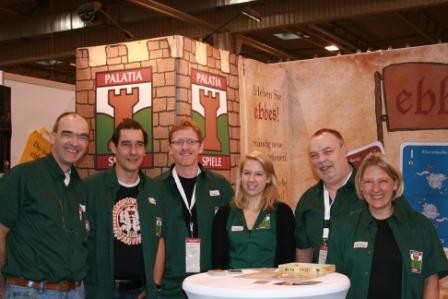 Labour-pains-party on the 28th of September in the youthcenter in Böhl
Looking forward! On the 28th of September 2018 is the offical birthdate of the new palatinate cardgame   "Dubbe". All birthhelpers are invited,  to celebrate the birth from 18 p.m. on!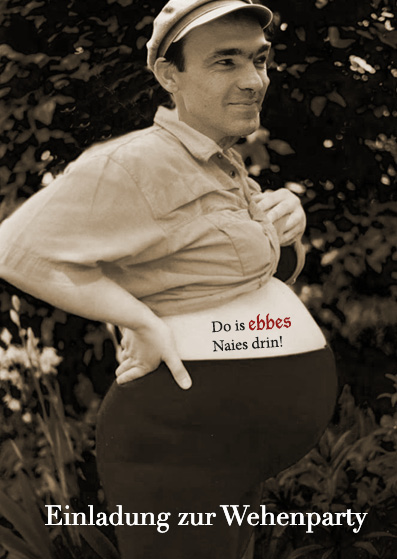 Wed., 26th of September             New Editions are delivered right in time!
Just right in time, two days before the labour-pains-party, the new cardgame  Dubbe and the third edition of ebbes were delivered!